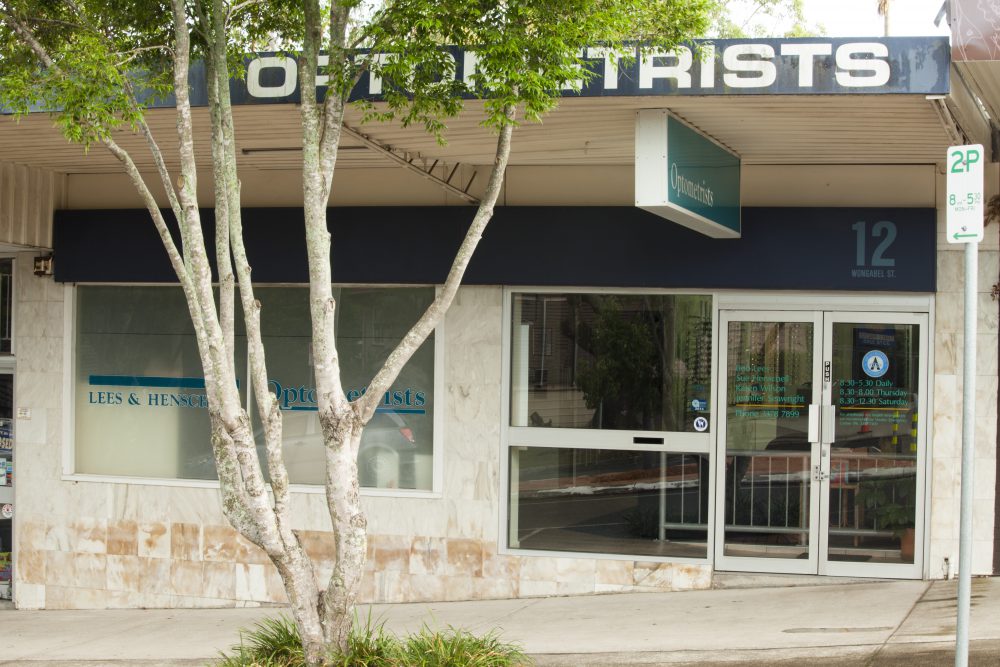 Lees and Henschell Optometrists is a locally owned and operated Optometrist located in the heart of Kenmore. We strive to offer premium eye care and eyewear in a family friendly practice. Together with our friendly, experienced optical dispensers, we will provide you with an excellent range of spectacles, prescription and non-prescription sunglasses.
Our local Optometrists provide renowned and continuously developing services including:
+ Behavioural Optometry for adults and children
 + Comprehensive Eye Examination
 + Children's Vision
 + In house 'work-out room' for the eyes- (Vision Therapy)
 + Occular Therapeutics – prescriptions can be written for a range of eye conditions.
Chris Robinson
Practice Owner & Optometrist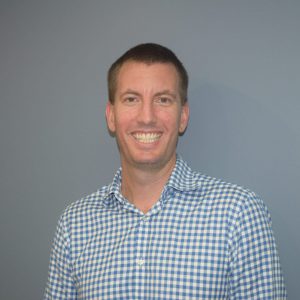 Chris was originally drawn to Optometry due to the ability to engage with people on a medical level. By becoming Lees and Henschell's practice owner and director, Chris has also been able to explore his interests in retail and business. With 14 years experience, Chris is able to provide excellent eye care with the use of old and newly developed technologies. In his down time, Chris loves spending time surfing, hiking and camping.
Sue Henschell
Behavioural Optometrist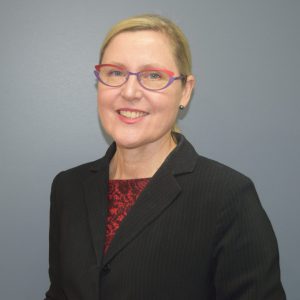 Sue graduated from QIT Optometry in 1985. Since then she has continued to study, including a Masters in Behavioural Optometry (UNSW) and a Fellowship with the Australasian College of Behavioural Optometry (ACBO). Sue has a holistic view in her management of vision. This holistic view takes into account the multisensory nature of vision. Treatment options take into account current research based and clinical based evidence from the optometric and neuroscience literature and forums. Sue believes vision services should be given with passion, integrity, knowledge, respect and pleasure. She strives to make a difference in the lives of patients of all ages.
Dr Beata Sander
Paediatric Optometrist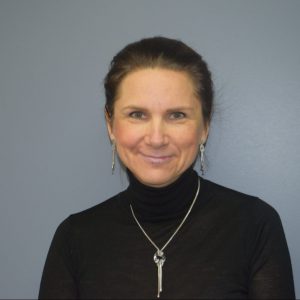 Beata completed a Doctor of Medicine (MD) at the Nicolus Copernicus University Bydgoszcz, Poland in 1995 and qualified as an Ophthalmologist in 2003. In 2015 she graduated from QUT with a Master of Optometry and was awarded the Johnson and Johnson Contact Lens Prize. She continued her academic development and finished a PhD, which aimed to better understand the role of the autonomic nervous system in the development of myopia in 2017. Beata also delivers guest lectures and tutorials to postgraduate and undergraduate students within QUT.
Combining her significant clinical experience in the diagnosis and management of eye diseases and myopia research, with a special interest in prevention of myopia, Beata strives to provide the best patient care possible.
Jennifer Seawright
Optometrist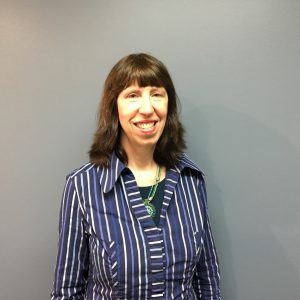 Jennifer has practiced at Lees and Henschell Optometrists since 1990 when she graduated from the Queensland University of Technology's School of Optometry. She enjoys general practice, contact lens practice and catching up with patients old and new. When taking time out, Jennifer likes to head to Goolwa Beach on the South Australian coastline.
Courtney Hyde
Optical Dispenser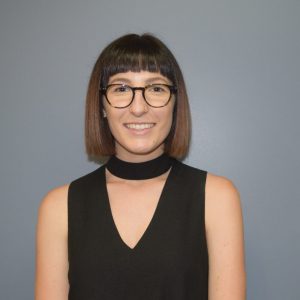 An optical dispenser with six years experience, Courtney enjoys nothing more then helping someone find the perfect frame to suit their individual needs. Behind the scenes, Courtney looks after our social media, website and marketing. When not at work, Courtney volunteers for The Orangutan Project, is studying for a Masters of Information Studies (Records and Archives Management) and collects and photographs with vintage film cameras.
Bob Lees
Senior Optometrist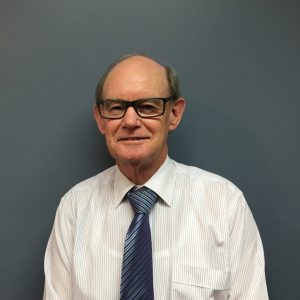 Bob is a life-long Queenslander, and has spent all his adult life in Brisbane after completing his schooling in Rockhampton. Bob has been very active in contributing to the Optometry community in Australia for over 30 years - he has served as President of the State Council of the Australia Optometrical Association, was one of the pioneers of Paediatric Optometry in Australia through being a foundation member of the National Children's Vision Committee (established in 1979) and lectured at Universities on the subjects of Paediatric Optometry and Sports Vision. In more recent years Bob's background as a former A Grade cricketer and keen golfer led him to take a great interest in the developing science of Sports Vision. Bob has developed a great interest in humanitarian aid work and was a member of one of the early teams of Optometrists from Australia to visit the tsunami-hit areas of Sri Lanka. This experience led him to develop a passion for providing vision care to needy communities. As a result of this interest, Bob has been invited to sit on the national board of Optometry Giving Sight, the organisation responsible for funding humanitarian aid programs around the world.
Karen Wilson
Behavioural Optometrist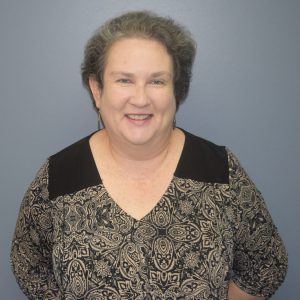 After growing up in Brisbane, Karen graduated from the Queensland University of Technology (QUT) in 1990. Since then she has worked in both general and behavioural (neuro-developmental) Optometry for over twenty-five years in Brisbane and surrounding regions. Karen joined Lees and Henschell Optometrists in 2002. In 2008, she achieved Fellowship with the Australasian College of Behavioural Optometry (ACBO). Having worn contact lenses herself for thirty-five years, she is a keen contact lens practitioner. Karen also has experience in providing services to those requiring care in the areas of therapeutics, sports vision, low vision and patients with special needs.
Emsie-Muriel De Kock
Vision Therapist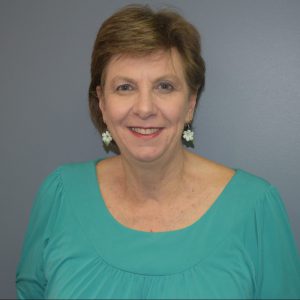 Emsie is a qualified teacher with over thirty years of experience in Early Childhood Education. In addition to her teaching degree, she further attained a BA Honours degree in Psychology. Emsie has been at the practice as a Vision Therapist since 2010. Here she received expert training in vision therapy by our very accomplished behavioural Optometrists, in addition to training at the Australasian College of Behavioural Optometry in practical vision therapy. Emsie is absolutely passionate about vision therapy because she can see how it helps those in her care. Emsie's training and experience as a teacher also compliments her teaching and training in the vision therapy room, allowing optimal results to be obtained by her students.
Angela Muirhead
Practice Manager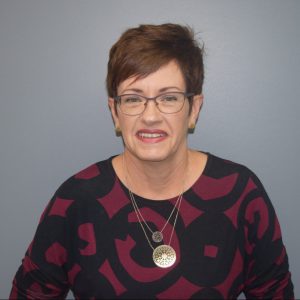 Angela has worked for Optometrists in the Kenmore area for fifteen years. Since coming to Lees and Henschell in 2015, she has witnessed how children are treated as a whole person to improve not only sight issues but also help them with their body movement, sports impediments and learning difficulties. Angela has worn glasses since she was 11 and now wears multifocal lenses, so she is completely aware of the issues that adults contend with when changes happen with their eyesight. She takes a special interest in sourcing new and interesting spectacles frames not only for children, but also our many adult patients.